An important, deeply thought, and carefully articulated response to some questions that have been gnawing at me for quite some time.
Unsettling America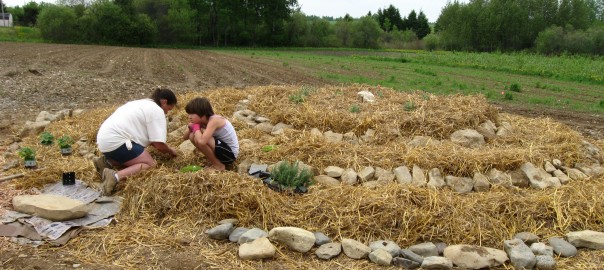 This article was originally printed in Permaculture Design Magazine (formerly Permaculture Activist) issue #98, Winter 2015. Thanks to everyone who contributed to this issue.
By Jesse Watson, originally published by Midcoast Permaculture
Exploring the Intersection of Permaculture and Decolonization
This article is meant as a primer on decolonization in a contemporary North American context, written specifically for permaculture designers, teachers, activists and gardeners. It is offered so that we may think critically and philosophically about "sustainability" and our role in our culture as designers of novel ecosystems.
In this article we will seek to answer the following questions: What is decolonization? Why should permaculture designers care? What is my experience with this topic? We will attempt to make a clear critique of settler colonialism here in industrialized North America, and demonstrate how we can simultaneously be both victims and perpetuators of settler colonialism. As a bridge to the challenge…
View original post 3,993 more words